Sewer and Drain Cleaning


Residential - The unclogging of Kitchen Sinks, Washing Machine, Face Basin, Bathtubs, Shower, Toilet and Sewer lines.
Outside Sub-Surface drain lines including Pool and Yard drains. Some cleaned with cables or water jetting.

Restaurants / Bars - We Clean Kitchen floor drains, Grease Trap drain lines, Toilet, Floor Drains and Sewer lines. Also clean all Sub-Surface/ Rain Water and Parking lot drains.

Strip Malls / Apartment - Condo Buildings - Running of Building main Sewer lines, Grease Trap drain lines to individual unit stoppages.
Sub-surface and Parking lot drains.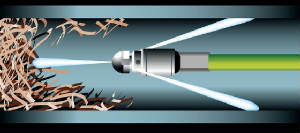 Water Jetting

High pressure Water Jetting is high pressure water we use to completly clean drain lines. Water Jetting of Sewer, Sub-Surface, Grease Trap lines,
Parking lot, Pool drains and most other drain lines.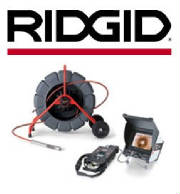 Video Inspections

A Video Inspection is a camera inspection of drain lines to see the condition of piping. Also see if any problems exists.
Can locate all lines and will tell how deep lines are.
Diagrams - a drawing of where drain lines are, also shows where problems, if any exist.
This is a must for buying or selling a home.
"I'll Be At Your Door Before It Hits The Floor"
Professionalism from start to finish! Servicing the Metro New Orleans Area
Residential - Commercial - Industrial - Marine - Municipal
- Licensed & Insured -