New Orleans Premier Sewer & Drain Cleaning Service Company
Fast - Reliable - Courteous
* All employees are vaccinated.
We are following all rules to keep our City Safe.
Mask and gloves worn by all Magic Rooter employees.
Sewer and Drain Cleaning
Residential - The unclogging of Kitchen Sink - Washing Machine - Lavatory - Bathtubs - Shower - Toilet and Sewer lines.
Outside Sub-Surface drain lines including Pool and Yard drains. Any drain inside or outside of the home.
Cleaned with cable machines or water jetting.

Restaurants / Bars - Cleaning of Kitchen Sink - Floor drains - Grease Trap (ingoing and out going) drain lines - Toilet and Sewer lines.
All Sub-Surface/Rain Water and Parking lot - Catch Basin drains.

Strip Malls / Apartment - Condo Buildings - Building main Sewer lines, Grease Trap drain lines to individual unit stoppages.
Sub-surface and Parking lot drains.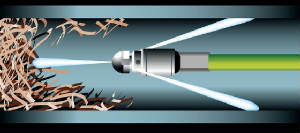 Water Jetting

High pressure Water Jetting is high pressure water we use to clean drain lines of most, if not all debris, in line.
Water Jetting of Sewer - Sub-Surface - Grease Trap - Parking lot - Pool and most other drain lines.
* Monthly - Quarterly - Yearly Maintenance Contracts Available.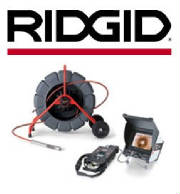 Video Inspections

A Video Inspection is a camera inspection of drain lines to see the condition of piping.
Will also see if any problems exists - broken, cracks and/or roots coming into drain lines.
Can locate, mark and show how deep drain lines are.
Diagrams - a drawing of where drain lines run, also shows where problems, if any exist.
This is a must for buying or selling a home.
"I'll Be At Your Door Before It Hits The Floor"
Professionalism from start to finish! Servicing the Metro New Orleans Area
Residential - Commercial - Industrial - Marine - Municipal
Licensed & Insured - Since 2002